Robot Cache Is Heating Up
1 year ago
As we approach the mid-way part of 2020, it's been a busy time at Robot Cache HQ. First off, we were happy to announce Robot Cache is now in Open Beta. That means people no longer need to have their account flagged and be the lucky few to unlock the future. People can check out the Robot Cache storefront by simply going to store.robotcache.com to access this revolutionary PC game storefront. But we didn't stop there.
Stay In and Cache In Sitewide Sale
To coincide with Open Beta, we released our first sitewide sale: Stay In and Cache In. But this was no ordinary sale. This was our first sale with our partner AMD. The Stay In and Cache In sale powered by AMD brought thousands of games on sale for our amazing Cacher community.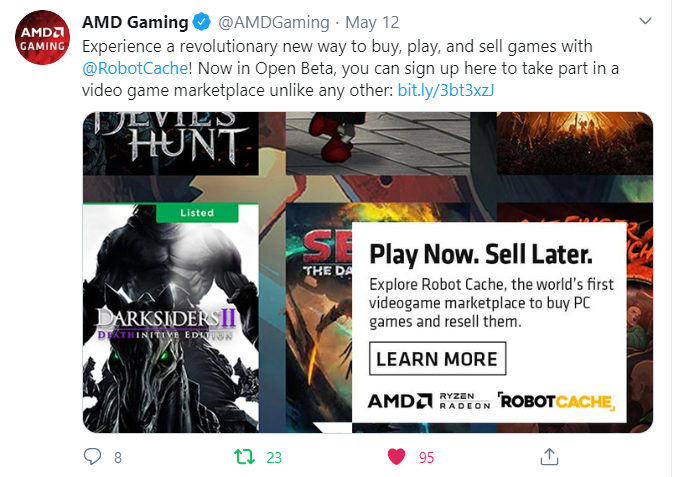 Even better. AMD users can earn free games faster on Robot Cache. AMD Radeon™ graphics cards and Ryzen™ processors users can get free games fast with a special advantage: a 5% perma boost until 12/31/2020! Isn't earning games for free fun?
25% off Games All Year Long
Robot Cache is a revolutionary storefront built upon 3 pillars:
Allow gamers to re-sell their digital game & get 25% back
Blockchain allowed us to be more efficient & give higher % of sales to devs: 95 vs. 70
Opt-in mining feature allows gamers to make money every month
One of the most popular pillars from our Cacher Community is the ability to re-sell your digital PC game.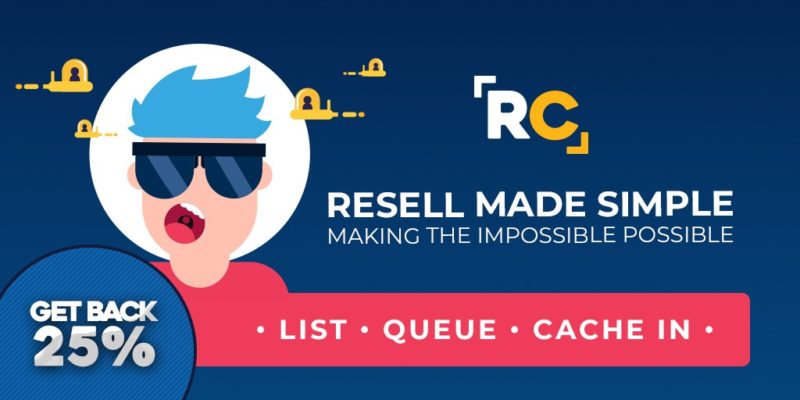 That's right. For the first time ever you're able to re-sell your digital PC game on Robot Cache and get 25% back. Rinse, repeat. Make money back to buy more games. You effectively save 25% on every purchase! CHA CHING!
4th of July Sale
The 4th of July is a day of independence. On Robot Cache, it's also a day of celebration as we celebrate a brand new sale. Starting today – July 6th, save up to 90% off on games from publishers like Headup Games, Lo-Fi Games, Maximum Games, and 1C Entertainment. Over 90 games are on sale for this weekend sale. And remember, on Robot Cache, after you're done enjoying your latest game purchase, re-sell and use that 25% back to buy the next game.
About Robot Cache
Robot Cache is the world's first videogame marketplace to buy PC games, resell them when you're done and mine to earn free ones! We're committed to disrupting distribution to be more fair, transparent and inclusive, changing the standard forever because it's time.
PLAY. MINE. SELL.