Introducing A Brand-New Model
11 months ago
It's no secret that gaming is on fire! According to the Entertainment Software Association, video game revenue reached $43.8 billion in 2018 in just the US. A big part of video game success is PC digital dominance.
PC game distribution started and ended with one company. Steam has dominated the space for several years and has become a multi-billion-dollar company. However, the landscape is quickly evolving and while new companies offer some differentiation, we are introducing a brand-new model.
PC Game Distribution Is Evolving
Current PC game distribution is broken, and new companies added aren't doing much to change the status quo.
30% fee has been standard practice; meaning fewer profits for game creators to make great games. Lack of discoverability and outdated UX results in great content being buried. No ability for digital resell means unplayed games sit dormant in a user's library. Until now…
We Offer Unique Value Adds
We go further in the quest to truly disrupt PC game distribution. And it's about time. The industry is growing tired of unfair revenue splits, lack of rewards, limited ability to earn free games, and the inability to resell your purchased games.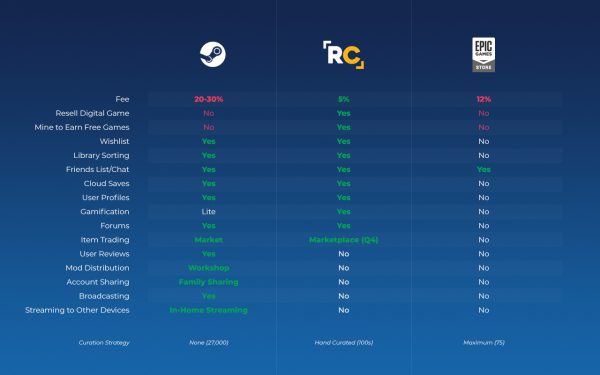 Don't Let Your Digital Games Collect Digital Dust
Robot Cache is the first-ever marketplace to buy and then resell your digital PC games. You read that right. You can resell your digital PC game on Robot Cache. That means if you are looking for some extra money to buy the sequel or you are frustrated about getting owned as the noob, you can resell your game and make some extra money. It's effectively 25% off every purchase made on Robot Cache.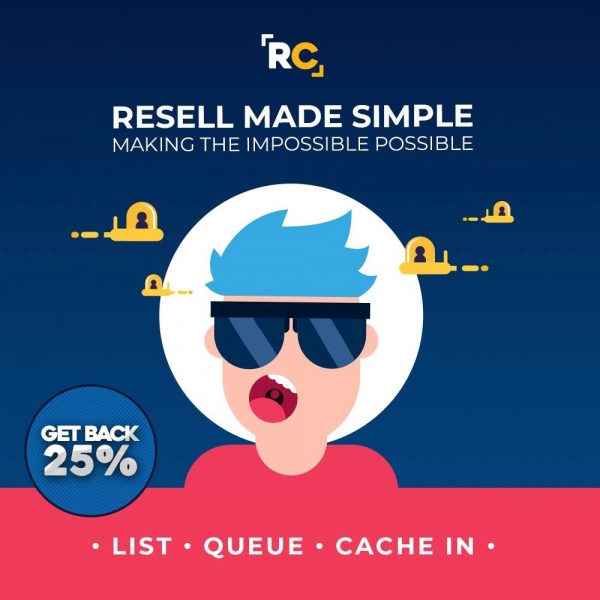 Hit the List button with just a click and the game will go into our sales queue until a buyer is found for you. When it's sold, you earn 25% back in commission. But don't worry… if you want to undo your rage quit you can always unlist a game and keep the game in your library.
Earn Free Games
Within Robot Cache you can earn free games via mining. We make the complicated process of mining easy and handle all the programming so you can sit back and watch your RC wallet grow with IRON while your computer does all the work. Once accumulated, IRON can then be used to purchase games; it's a great way to pay for your gaming hobby.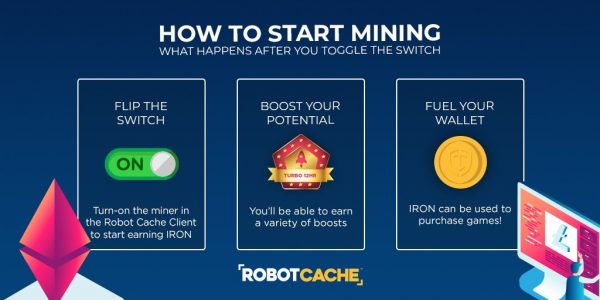 It's important to know that mining is 100% an opt-in basis. We'll guide you through how to mine responsibly and what to be on the lookout for. If it's not for you, then cool! If it is, click here to learn more.
About Robot Cache
Robot Cache is the world's first videogame marketplace to buy PC games, resell them when you're done and mine to earn free ones! We're committed to disrupting distribution to be more fair, transparent and inclusive, changing the standard forever because it's time.
If you're interested in Robot Cache, head over to our signup page to become a Robot Cache Founder and receive:
Access before the general public
Founder's Mining Boost
Name Reservation
A Founder's Badge
PLAY. MINE. SELL.
Learn more at www.robotcache.com