Robot Cache Partners With BigBen Interactive
4 months ago
Robot Cache has partnered with Bigben Interactive, a French video game company based in Lesquin, France.
Bigben is bringing one of their finest titles to Robot Cache. A remake of a true classic…
Outcast – Second Contact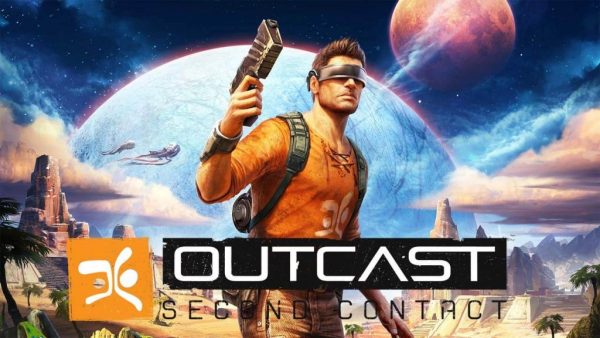 Outcast – Second Contact is the complete remake of the cult title Outcast. As the first 3D open world in the history of video games and pioneer in the modern action-adventure genre, the 1999 release won over 100 awards including adventure game of the year.
Highlights:
The Outcastworld completely redone with modern graphics.
Combat even more dynamic with new moves: dodges, rolls, sprint and cover system.
New hidden areas divulging some of the most hotly debated mysteries of Adelpha by the fans of the original game.
Through hundreds of quests, the vast open world of Outcast – Second Contact offers epic-scale adventure.
Start your adventure in complete freedom in this vast open world.
Progress at your own pace through different quests available at any time.
Face the Talans head-on in daring combat or play the infiltration card.
Master an arsenal of evolving weapons and high-tech gadgets, adapt your strategy to fit your situation.
Change the balance of the forces on Adelpha. Outcast – Second Contacttakes place on a living world where your actions have direct and visible consequences on the ecosystem.
Take the role of Cutter Slade, a tried and tested elite soldier, and explore the planet Adelpha with complete freedom. As you journey in this magnificent world, where magic and science mix, discover exotic cities, face fierce enemies and attempt to learn the secrets of an advanced civilization. Make the correct choices in this systemic, living world, because the destiny of two universes depends on your success.
About Robot Cache
Robot Cache is the world's first videogame marketplace with a revolutionary digital resale model. We're committed to disrupting game distribution, making it more fair, transparent and secure. 
Our groundbreaking economic model is a victory for both PC gamers and game developers alike. We share in only 5% of the transactions, so game makers keep more profits to reinvest in making more great games. For gamers, buy games, play games, and for the first time ever…resell your digital purchases! Our innovative mining feature also allows you to mine and be rewarded in IRON, which can be used to earn more games!
If you're interested in Robot Cache, head over to our signup page to become a Robot Cache Founder and receive:
Access before the general public
Founder's Mining Boost

Name Reservation

 

A 

Founder'

s Badge

 

FREE IRON, When You Refer A Friend

 
PLAY. MINE. SELL.
Learn more at www.robotcache.com