Robot Cache Partners Up With Lo-Fi Games!
3 months ago
We are happy to announce that Robot Cache has partnered up with Lo-Fi Games!
Lo-Fi games is the brain-child of a single developer named Chris Hunt. Chris founded Lo-Fi in 2006, and remained a one-man-team for six long years! Working as a security guard by night, indie dev by day, Chris struggled to pay his bills but never lost sight of his goal!  Chris started selling the game on his own website at the end of 2009, and from that point on was financially independent and was able to hire freelancers. After 2013, he got in on an early access program and started hiring permanent staff.
And by the following summer, he could finally afford to assemble a team capable of supporting the company's first release: Kenshi.
Not only was Kenshi the best selling game upon release, but it is also among the top 100 most played games! In fact, PC Gamer also just included Kenshi in their list of favorite games of 2019 so far.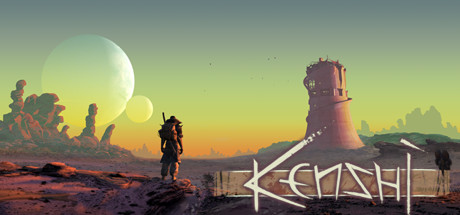 Kenshi is a free-roaming squad based RPG focusing on open-ended sandbox gameplay features rather than a linear story. Be a trader, a thief, a rebel, a warlord, an adventurer, a farmer, a slave, or just food for the cannibals.
Research new equipment and craft new gear. Purchase and upgrade your own buildings to use as safe fortified havens when things go bad, or use them to start up a business. Aid or oppose the various factions in the world while striving for the strength and wealth necessary to simply survive in the harsh desert. Train your men up from puny victims to master warriors. Carry your wounded squad mates to safety and get them all home alive.
The story of Kenshi's development is an inspiration for anyone who aspires to make games. Independent creators like Chris Hunt bring constant innovation to the industry, spurring new gaming experiences, and inspiring the next generation of gamers.
About Robot Cache
Robot Cache is the world's first videogame marketplace to buy PC games, resell them when you're done and mine to earn free ones! We're committed to disrupting distribution to be more fair, transparent and inclusive, changing the standard forever because it's time.
If you're interested in Robot Cache, head over to our signup page to become a Robot Cache Founder and receive:
Access before the general public
Founder's Mining Boost

Name Reservation

 

A 

Founder'

s Badge

 
PLAY. MINE. SELL.
Learn more at www.robotcache.com