Robot Cache Partners Up With IMGN Pro
3 months ago
Robot Cache is happy to announce a partnership with indie powerhouse IMGN.PRO.
IMGN.PRO is an independent team of game specialists with almost 10 years of industry experience, providing services to numerous European gaming companies. Their team has published an incredible catalog of games across multiple genres, and we couldn't be happier to welcome a selection of their titles to the RC marketplace.
In this blog, we will highlight a few of our very favorite IMGN.PRO titles, available soon on Robot Cache!

1. SUPERHOT
SUPERHOT is a first-person shooter where time moves only when you move. No regenerating health bars. No conveniently placed ammo drops. It's just you, outnumbered and outgunned, grabbing weapons off fallen enemies to shoot, slice, and maneuver through a hurricane of slow-motion bullets.
The game's unique take on the FPS genre has spawned numerous spin-offs and expansions. From VR to tabletop, this shooter's influence has reached just about every corner of the gaming industry. If you haven't played it yet, make sure to snag it on Robot Cache.

2. Seven
Seven: Enhanced Edition Gone is an RPG, in which you take on the role of a master thief. Explore the nonlinear, sandbox world of Peh Island, part of the Vetrall Empire!
This game is an eclectic mix of a cyber-techno fantasy that allows you to use stealth, assassination and some pretty sweet parkour moves.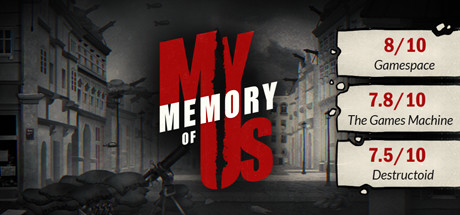 3. My Memory Of Us
My Memory of Us is a moving fairy tale about friendship and hope in the darkest moments of our times. Enter hand-crafted, a gorgeously animated 2D world full of adventure, exploration, stealth and puzzles. Meet the kids brought up in different worlds and help them survive during times of occupation.
This is a game that will linger in your mind for days – weeks even – after finishing it. My Memory Of Us manages the rare feat of delivering an engrossing narrative without losing sight of gameplay. Get ready to tackle some tough subject matter and challenging gameplay, all wrapped up in a unique and seemingly innocent art style. Don't miss it.
4. Kholat
Narrated by one of the most popular British actors, Sean Bean, Kholat is an exploration adventure game with elements of horror, inspired by a true event known as the Dyatlov Pass incident – a mysterious death of nine Russian hikers, which led to countless, unconfirmed hypotheses.
The player will plunge directly into the boundless scenery of the inhospitable Ural Mountains with the task to find out what really happened. In the course of events, you may come across more speculations than expected…
About Robot Cache
Robot Cache is the world's first videogame marketplace to buy PC games, resell them when you're done and mine to earn free ones! We're committed to disrupting distribution to be more fair, transparent and inclusive, changing the standard forever because it's time.
If you're interested in Robot Cache, head over to our signup page to become a Robot Cache Founder and receive:
Access before the general public
Founder's Mining Boost

Name Reservation

 

A 

Founder'

s Badge

 
PLAY. MINE. SELL.
Learn more at www.robotcache.com