Robot Cache Partnered With Anuman Interactive
5 months ago
We're excited to announce that Robot Cache partnered with Anuman Interactive! Anuman is a French publisher of many multiplatform games that we love. Their video game label Microïds boasts a huge collection of games, including some of the best point-and-click adventures ever.
Robot Cache Partnered With Anuman Interactive
Since Robot Cache partnered with Anuman Interactive, we're stoked to announce that the RC platform will feature the renowned adventure series Syberia, as well as a recent point-and-click blockbuster, Agatha Christie's ABC Murders. Check out a rundown of the games below!
Syberia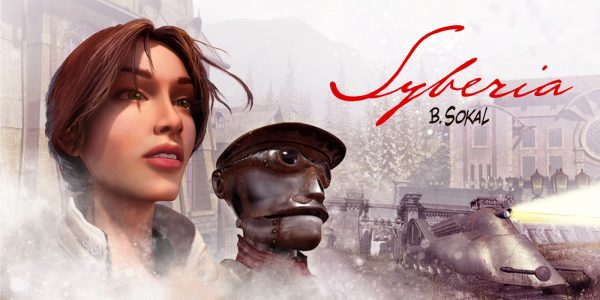 Syberia kicks off the series with an incredible story that never loses momentum.
Kate Walker, a young ambitious lawyer from New York, is handed what seems a fairly straight forward assignment – a quick stopover to handle the sale of an old automaton factory hidden in the alpine valleys, then straight back home to the US.
Little did she imagine when embarking on this task that her life would be turned upside down. On her expedition across Europe, traveling from Western Europe to the far reaches of Eastern Russia, she encounters a host of incredible characters and locations in her attempt to track down Hans, the genius inventor – the final key to unlock the mystery of Syberia. Her voyage across land and time throws all she values into question, while the deal she sets out to sign turns into a pact with destiny.
This is one of the greatest point-and-click adventure games ever made.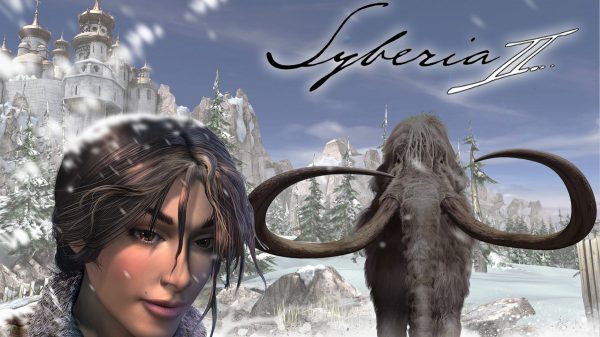 Syberia 2
The next installment in the series is also a classic and continues the story of our New York lawyer Kate Walker.
An unlikely pair, young Kate Walker and old, eccentric Hans Voralberg now set off on a journey together: in search of the last of the fabled Syberian mammoths at the heart of a long and forgotten universe. The surreal quest Hans began alone several years ago will come to a final close as he and Kate face obstacles far more dangerous than ever before, testing their courage and determination.
Far and beyond, a mystical Syberia awaits their arrival…
Syberia 3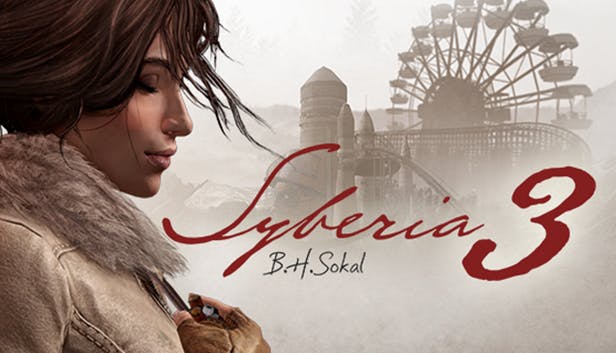 Syberia 3 is the next generation in adventure games. Go inside an enchanting, mysterious universe full of life for you to explore in 3D. It's the return of Kate Walker, in a brand new tale, completely different than the first two games.
The limitless imagination of Benoît Sokal continues, focusing on an entirely new adventure. After abandoning the island, Kate is found dying on the edge of a river by the Youkole tribe, a nomadic people migrating with their snow ostriches. Stuck in Valsembor village, together they must find a way to continue their journey in a race against their enemies and unexpected obstacles, not to mention Kate's past, which catches up with her.
Agatha Christie's ABC Murders

The ABC Murders is an adventure and investigation game adapted from the classic Agatha Christie novel. You are the famous private detective Hercule Poirot. Once again, you find yourself up against a mysterious serial killer who goes by the name of "ABC."
As the player draws conclusions and progresses through the story, Hercule Poirot can build a timeline with all the relevant events revealed during the investigation. This game features beautiful, stylized graphics, and plenty of puzzles to keep you busy.
---
About Robot Cache
Robot Cache is the world's first videogame marketplace with a revolutionary digital resale model. We're committed to disrupting game distribution, making it more fair, transparent and secure. 
Our groundbreaking economic model is a victory for both PC gamers and game developers alike. We share in only 5% of the transactions, so game makers keep more profits to reinvest in making more great games. For gamers, buy games, play games, and for the first time ever…resell your digital purchases! Our innovative mining feature also allows you to mine and be rewarded in IRON, which can be used to earn more games!
If you're interested in Robot Cache, head over to our signup page to become a Robot Cache Founder and receive:
Access before the general public
Founder's Mining Boost

Name Reservation

 

A 

Founder'

s Badge

 

FREE IRON, When You Refer A Friend

 
PLAY. MINE. SELL.
Learn more at www.robotcache.com