What Does An Average Gamer Look Like In 2019?
1 year ago
With the rise of platforms like mobile and VR, people who've maybe never even picked up a controller now fall into the broad category of "gamer." Meaning, yes, your grandma's Candy Crush habit technically does constitute a part of the "gaming industry" in 2019. So please be nice and upvote her post on r/gaming. The industry is going through an evolution, so what does an average gamer look like in 2019?
With the influx of so many new faces, the Robot Cache team thought it'd be interesting to dive into the actual numbers and reveal who actually makes up these new demographics. They're readily available, so let's get to it!
(One note: most of the statistics are based on American audiences.) 
The Devices
According to AudienceNet/New Paradigm Strategy Group, a record 60 percent of Americans now play video games. There is an average of 2 gamers in every game-playing household. However, that doesn't mean everyone has their hands on the latest Battle Royale or AAA adventure title.
Here's what devices they are playing on: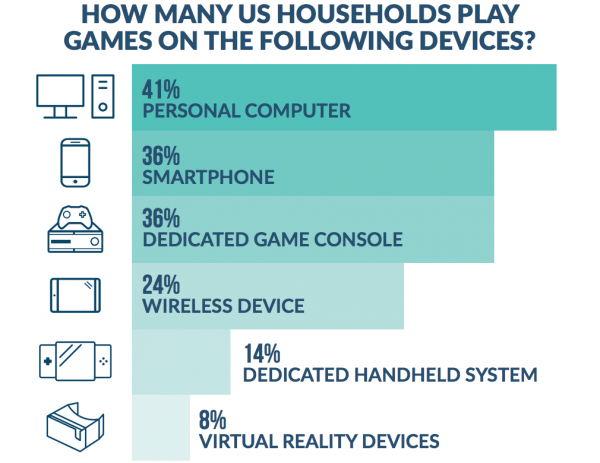 What Does An Average Gamer Look Like In 2019?
If the devices people are playing on are increasingly spread out, who exactly is the average gamer? It's hard to compare a mobile gamer, to say, a dedicated PC gamer.
But the reality is that we all fall into the same industry sector, so if we total it all up, here's what we find out: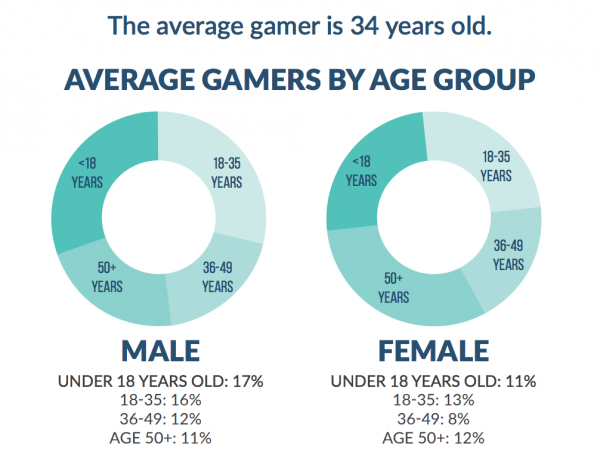 The Games
Change has been steady, and with all the new devices also come to a plethora of new game options. So what is the "average gamer" even playing? Are they diving into puzzle mobile games, or slamming down W's in a Battle Royale? The answer may be what you expect…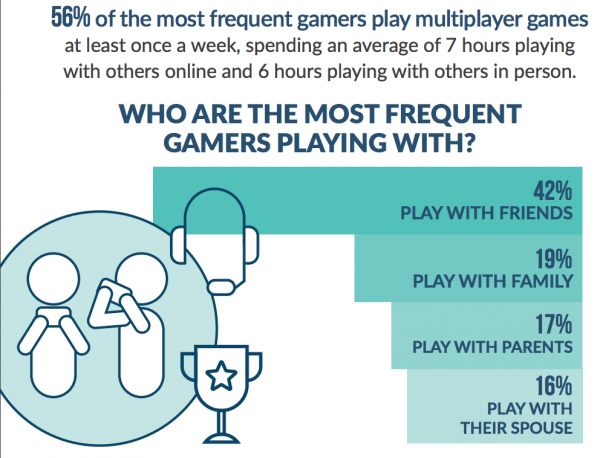 ---
About Robot Cache
Robot Cache is the world's first videogame marketplace with a revolutionary digital resale model. We're committed to disrupting game distribution, making it more fair, transparent and secure. 
Our groundbreaking economic model is a victory for both PC gamers and game developers alike. We share in only 5% of the transactions, so game makers keep more profits to reinvest in making more great games. For gamers, buy games, play games, and for the first time ever…resell your digital purchases! Our innovative mining feature also allows you to mine and be rewarded in IRON, which can be used to earn more games!
If you're interested in Robot Cache, head over to our signup page to become a Robot Cache Founder and receive:
Access before the general public
Founder's Mining Boost

Name Reservation

 

A 

Founder'

s Badge

 

FREE IRON, When You Refer A Friend

 
PLAY. MINE. SELL.
Learn more at www.robotcache.com