The Future of Videogame Resell
1 year ago
You've played it, you've defeated it and now you are moving on. You can let your games sit there and collect digital dust or you can make them work for you. That's right…make money from the digital titles you no longer play. We're here to lead you to the future of videogame resell and the skies are looking pretty digital.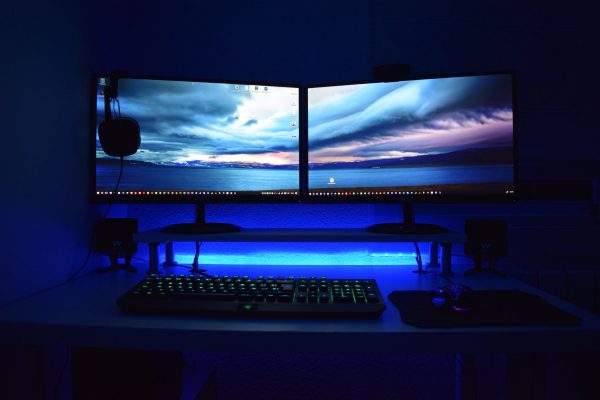 Where to sell?
You are ready to sell your games and there are plenty (we cannot stress this enough) places to sell physical video game copies and make an underwhelming amount of money on the resell. Your favorite $69.99 title is now worth $15.99 in many cases. But how about those digital downloads… What happens to your digital copies?! We'll tell you – they pile up in your games library taking up space that you could use for shiny things. That's where Robot Cache comes in! We are the first online digital PC games store that allows you to resell digital PC games. One more time for the people in the back – YES, we said RESELL your digital PC games.  I bet you want to know how it works? Keep reading.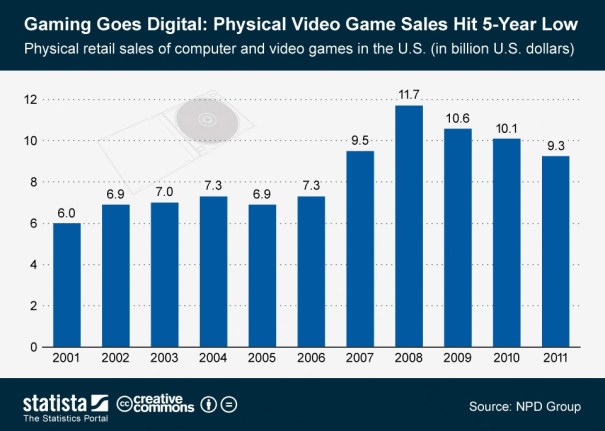 But why

tho

?
We believe digital distribution is broken. Discs and boxes are becoming a thing of the past and while we love some good old nostalgia, it's time to look forward to the future. We're the first-ever decentralized PC videogame distribution platform with a resell model built on the blockchain. We care about our beloved Publishers & Developers and think its only fair for them to keep significantly more revenue from their sales than our competitors. After blowing off some steam about the current state of digital distribution, we devised a model where everyone wins. In addition to resell, we have a few other innovative features that we believe will change the landscape forever including mining (completely on an opt-in basis), which allows you to earn currency to buy free games.
 All of this sounds epic, right? Wrong! We believe our quest to revolutionize the PC gaming industry is much more than just epic – it's necessary.  
The Future of Videogame Resell
If you are looking to be part of a movement and resell your games you have come to the right place.
First, sign-up to be invited to Early Access and become a Founder Forever. The sooner you are able to access our platform the sooner you can buy and resell your PC games. Currently, only games purchased on Robot Cache will be eligible for resell. We may support other libraries in the future.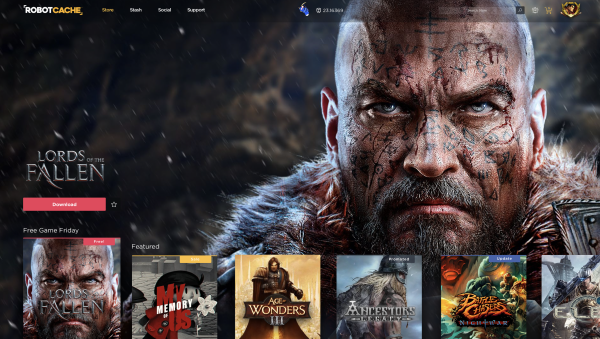 When you are invited into Early Access you will become a Robot Cache Founder. This not only allows you to resell your PC games, but you also receive several incentives like the opportunity to reserve your Cacher name,  a Founder's mining boost, your own badge and more! We are still working out all of the fine details to make our Robot Cache Founders feel special, just know the rewards don't stop there. 
After you have signed up – 
 Sit back, relax and we'll do the rest. 
You'll receive an email letting you know once entrance into Early Access has started. Stay connected to our social channels for updates, platform sneak peeks. 
That's it! Just follow this map and you'll be on your way to earning in no time!  
---
About Robot Cache
Robot Cache is the world's first videogame marketplace with a revolutionary digital resale model. We're committed to disrupting game distribution, making it more fair, transparent and secure. 
Our groundbreaking economic model is a victory for both PC gamers and game developers alike. We share in only 5% of the transactions, so game makers keep more profits to reinvest in making more great games. For gamers, buy games, play games, and for the first time ever…resell your digital purchases! Our innovative mining feature also allows you to mine and be rewarded in IRON, which can be used to earn more games!
If you're interested in Robot Cache, head over to our signup page to become a Robot Cache Founder and receive:
Access before the general public
Founder's Mining Boost

Name Reservation

 

A 

Founder'

s Badge

 

FREE IRON, When You Refer A Friend

 
PLAY. MINE. SELL.
Learn more at www.robotcache.com
Learn more at www.robotcache.com