Available Countries
10 months ago
I live on Planet Earth…will I be included? 
Our goal is to provide the Robot Cache platform to as many Earthlings as possible (additional planets slotted for Q1 next year.) And while that list is constantly expanding, at the launch of Early Access we will support game distribution for the following countries:
Australia, Austria, Belgium, Bulgaria, Canada, Croatia, Cyprus, Czech Republic, Denmark, Estonia, Finland, France, Germany, Greece, Hungary, Ireland, Italy, Japan, Latvia, Lithuania, Luxembourg, Malta, Mexico, Netherlands, New Zealand, Norway, Philippines, Poland, Portugal, Russia, Singapore, Slovakia, Slovenia, Spain, Sweden, Switzerland, Taiwan, Thailand, United Kingdom (UK) & United States of America.
What if my country isn't on that list? 
If we had it our way, everyone would have access. But unfortunately, transactional laws vary from country to country, and in some places, our platform just isn't supported.
Will it be added to the available countries list in the future?
Maybe! We are constantly working to add more and more locations to our list. So if you don't see your country right now, stay tuned, it could be added in the future.  Keep an eye on our FAQ to see if your area has been added.
We love all our Cachers from around the globe! It's the support of our fellow gamers that lead this revolution. Together, we can change game distribution for the better!
Check out what we've been doing for the past year and don't forget to sign-up to gain access once we launch!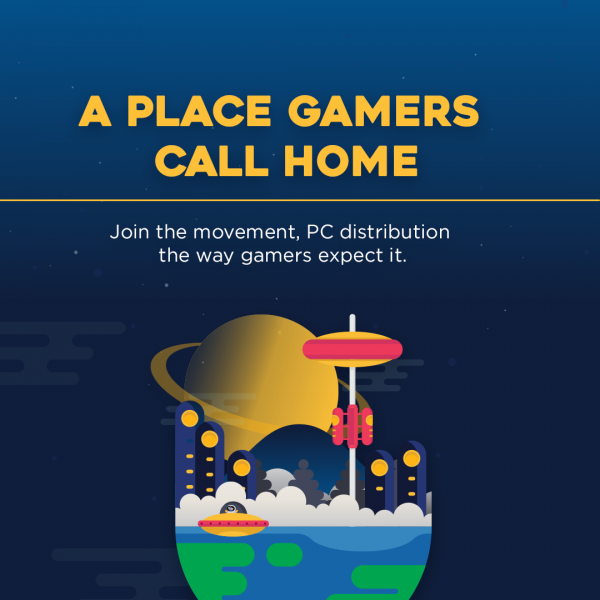 About Robot Cache
Robot Cache is the world's first videogame marketplace with a revolutionary digital resale model. We're committed to disrupting game distribution, making it more fair, transparent and secure. 
Our groundbreaking economic model is a victory for both PC gamers and game developers alike. We share in only 5% of the transactions, so game makers keep more profits to reinvest in making more great games. For gamers, buy games, play games, and for the first time ever…resell your digital purchases! Our innovative mining feature also allows you to mine and be rewarded in IRON, which can be used to earn more games!
If you're interested in Robot Cache, head over to our signup page to become a Robot Cache Founder and receive:
Access before the general public
Founder's Mining Boost

Name Reservation

 

A 

Founder'

s Badge

 

FREE IRON, When You Refer A Friend

 
PLAY. MINE. SELL.
Learn more at www.robotcache.com